NXT has been appointed by Stroopwafel & Co as the full-service ecommerce enabler for its Max & Alex syrup waffle brand in Europe and beyond. The cooperation makes NXT eCOM a strategic partner for Stroopwafel & Co in the online marketplace, while simplifying their overall operational workflow.
Halfweg, April 19, 2021 – The NXT eCOM Business Unit, the leading partner for European FMCG companies seeking to grow their online business in fast-growing e-commerce markets, is starting a strategic partnership with Stroopwafel & Co (part of Biscuit International), the international market leader in the production and sales of the famous Dutch syrup waffles (stroopwafels).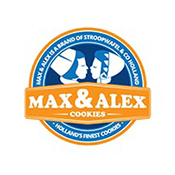 NXT eCOM will provide a full-service solution for Stroopwafel & Co to accelerate the online growth for its Max & Alex brand in key exports markets. NXT eCOM's approach to drive online growth is fourfold: First, NXT eCOM will be recreating the Max & Alex brand and upgrading the overall Max & Alex brand story. Second, it will develop a brand store and develop and launch brand stores on key marketplaces in strategic export markets ensuring a growing B2C access to the famous Dutch syrup waffle and direct consumer contact. Third, the company will take over and run all brand store operations as well as warehousing and fulfillment. Lastly, it will implement regionalized digital marketing strategies to increase the syrup waffle follower base to introduce more people to "the king" of Dutch cookies.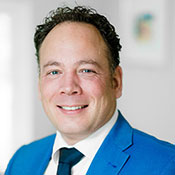 Michael Westenberg, NXT's Founder and Head of the NXT eCOM business unit, added: 'Getting NXT actively involved with the leading stoopwafel (syrup waffle) producer and getting the mandate to boost the international online presence of our National Dutch cookie and the appealing Max & Alex brand makes us an online ambassador of Dutch habits and traditions. I couldn't wish for a business case closer to our roots and hearts. Additionally, working very closely with a leading producer of the Dutch national cookie will enable us to incorporate the Max & Alex DNA in the most effective and enjoyable way throughout our markets and teams'.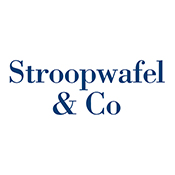 About Stroopwafel & Co
Since two decades Stroopwafel & Co has been producing and exporting Dutch syrup waffles to 80+ countries. It all started with the company's founder Mr. Oscar Bongaards started selling syrup waffles to Dutch supermarket owners in the Netherlands. Soon he started to receive enquiries from outside of Holland and took the initiative to promote the "live-baking" of Stroopwafels on some international exhibitions in the Middle-East, Asia and the U.S.A. With the growing international demand the Max & Alex brand was born. Today Stroopwafel & Co is the leading exporter of the Dutch syrup waffle and became part of Biscuit International in 2019.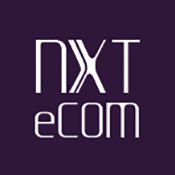 About NXT eCommerce Solutions (NXT eCOM)
NXT eCOM is a division of the Dutch-based NXT Group of Companies and is a Market Expansion Services provider aimed at supporting European-based FMCG companies in opening emerging markets by creating and enabling their omni-channel presence & substance and growing their overall (online) business.
For further information, please contact:
NXT Group of Companies
Phone: +31-202373000
info@nxt-group.com