Michael Westenberg – Founder & Managing Partner
The year is 2010, the year that Michael Westenberg decided to give up his corporate expat career and started his own Market Expansion Services Company in the city of Istanbul, Turkey.
Michael Westenberg was born (1977) and raised in Enkhuizen, a city in the North-West of the Netherlands. He attended primary and secondary school in his hometown before completing his studies (2000) at the HES Amsterdam University of Applied Sciences. He ventured into international business life immediately after his graduation in 2000. Having taken up a commercial management role at logistics service provider in Budapest, Hungary.
From manager to entrepeneur
In the early 2000s, while being busy with developing his career in logistics, transport and supply chain management through the Central & Eastern European region, he build up a strong knowledge about market-entry barriers faced by companies aiming to enter and supply new markets.
It was in 2006 that Michael Westenberg was appointed General Manager of a Turkey based international logistics service provider. The company was underperforming but operating in an emerging market. He undertook improving the companies overall business performance, a result he was requested to achieve for yet another Turkey based international (freight forwarding) company in the period 2008 – 2010.
He took his first step in branching out for his own by establishing WestMountain Consulting Ltd. in Istanbul in late 2009. While busy with his career in logistics on one side, he started to advise his first foreign partners in Turkey such as Fayrouz-Heineken and Hermes Paris.
Experts in the Turkish market
In 2010, convincing the board of the Netherlands based TIC-Turkey Foundation to privatize their business model; he took over the activities in early 2011 and started to actively promote Market Expansion Services under the brand name Trade & Investment Center. The company rapidly grew into becoming the market leader in supporting Dutch companies entering the Turkish market.
In 2014, Westenberg, took a significant step by broadening the companies market scope, decided to merge with a Market Expansion Service provider which held a solid footprint in the Indian market. Eventually the planned merger derailed and Westenberg took over the Indian based company, laying the foundation for the NXT Group of Companies.
During the take-over process of the Indian company Michael Westenberg founded a Netherlands based holding company by establishing the NXT Group of Companies in 2015. Westenberg's vision is to operate his business from a single center by utilizing the best methods and skillsets to both his partners and his own companies located in various emerging markets.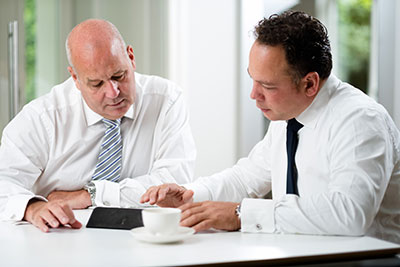 Expanding the international reach
After the establishment of the holding company, expanding the international reach of the NXT Group into new emerging markets is one of the companies' strategic missions. In 2016, the establishment of an own trading entity (NXT Trade) in Bogota, Colombia was realized.
It was in 2017 when an important step was taken to also start servicing company-clusters from specific sectors in emerging markets around the globe. NXT was appointed sectorial representative of the Dutch Waste Sector in India (2016) and the Dutch Agro-Food-Tech sector in both Turkey (2017) and India (2018).
Michael Westenberg continuous to chair and steer the company into further growth and into new emerging markets in the upcoming years. A process which will enable the ongoing cycle of transferring knowledge and expertise to both new and existing partners which entrust the NXT Group with their international Market Expansion process