The NXT Group comprises of a network with 11 operating companies, with own operations in 5 countries across 4 continents, exporting products and services to over 15 countries. NXT companies employ over 60 people worldwide.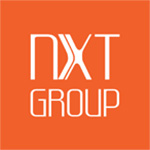 NXT Group of Companies
Head Office
The NXT Group is the leading Market Expansion Services provider in The Netherlands with a strong focus on emerging markets. Our Group of companies offers a broad spectrum of services for European based companies, which aim to enter new international markets.
NXT International Advisory Services
Division
The NXT Enterprise services division was established in 2015 based on a cooperation between Trade & Investment Center (2003) and NexusNovus (2008). NXT Enterprise caters to companies and public institutions which aim to become active in new international markets and need desk-research, market-research, feasibility study, market or data-analyses.
NXT Enterprise
Research & Studies
Modelling
Enterprise Services
Market-Entry Consultancy
Lobby & Liaison Services
NXT International Trade & Agency Services
Division
The NXT Trade services division was established in 2015 based on a merger between the Turkish company WestMountain Trading Ltd. (2009) and the Indian company NNI&D Pvt. Ltd. (2011). NXT Trade is aimed at providing Market Expansion Services to European based producers, retailers and brands in opening up emerging markets by creating and enabling their local presence and substance.
NXT Trade
Sourcing & Production
Marketing & Sales
Distribution & Logistics
After-Sales Services
NXT eCommerce Solutions
Division
The NXT eCOM services division was established in 2019. The increasing number of FMCG partners and related omni-channel trading volumes pushed for the formation of a separate eCommerce division. NXT eCOM provides omni-channel Market Expansion Services to international FMCG brands and provides the needed infrastructure for FMCG brands to gain direct access to more than 65 online marketplaces in Europe, Turkey and India with a combined online reach of over 1 billion consumers.
NXT eCOM
Online Channel Management
Digital Marketing
E-fulfillment Logistics
Market Data Analysis
NXT International Strategy Services
Division
The NXT Strategy services division has been formed in 2016 as a result of the increased demand for strategy-through-execution services. NXT Strategy is a leading strategy team in its own merit and focused on successfully capitalizing new market opportunities or strengthening existing organizations for its clients in emerging markets.
NXT Strategy
Finance & Accounting
Payroll & Expense Management
Secretarial Services (Back-Office)
Staff Recruitment
HR Support
Company Formation
Management Representation
Board Member Services
Holland House Serviced Offices
Registered Address
Serviced, Virtual and Shared Offices
Meeting Room Facilities
Free Wi-Fi
Free Coffee & Drinks