Halfweg, The Netherlands, March 8, 2020 – NXT Business Unit NXT eCOM, the leading partner for European FMCG companies seeking to grow their online business in fast-growing e-commerce markets, and one of the top Dutch toymakers Berg Toys, have entered into a partnership in both India and Turkey to introduce 19.6 million Turkish children and 472 million Indian children with the possibility to ride around in Berg Toys Pedal-Gokarts.
As of March 2021, NXT eCOM will focus on further developing the online consumer market for Berg Toys in Turkey and India. Berg Toys is using NXT eCOM's end-to-end solutions to launch online brand stores and shop-in-shop stores on the major marketplaces in both markets, including Amazon, Hepsiburada (TR), eBebek (TR), Flipkart (IND), and FirstCry (IND). The Berg Toys officials stores will debut on Amazon.com.tr and Amazon.in bringing the Berg Toys popular range of Berg GO2, Berg Buzzy, and Berg Reppy pedal karts.
The two companies have been working on project bases with each other since 2016 and decided to develop a partnership, in which NXT will be the enabler to unlock Berg's online marketing and sales potential in the Turkish and Indian markets.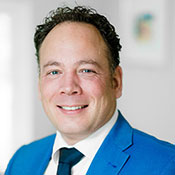 Michael Westenberg, NXT's Founder and Head of the NXT eCOM business unit, added: 'Actively teaming up with a leading toy brand has been a wish of NXT eCOM for some time, teaming up with Berg Toys not only fulfills this wish but also adds that with Berg Toys we will be promoting active & healthy outdoor playtime pleasure to the Turkish and Indian youth – something we are very proud of! Additionally, adding Berg Toys products to the NXT eCOM online product portfolio will have us enter the online toy sales arena in our home markets.'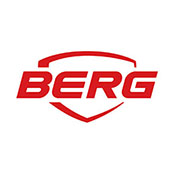 About Berg Toys
Since 35 years Berg Toys has been building high-quality pedal karts and trampolines and exporting them to 65+ countries. It all started with the company's founder Mr. Henk van den Berg built his own pedal-kart at the family farm of his parents in the Netherlands. Neighboring children loved his creation and this started the launch of the Berg Toys brand and product range. Today Berg Toys is a global leader in the pedal kart and trampoline segment and continues to build strong and rigid children's toys that enable children to play outside and develop their physical and creative skills.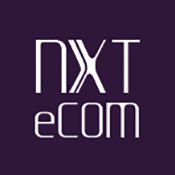 About NXT eCommerce Solutions (NXT eCOM)
NXT eCOM is a division of the Dutch-based NXT Group of Companies and is a Market Expansion Services provider aimed at supporting European-based FMCG companies in opening emerging markets by creating and enabling their omni-channel presence & substance and growing their overall (online) business.
For further information, please contact:
NXT Group of Companies
Phone: +31-202373000
info@nxt-group.com