Halfweg, The Netherlands, October 2021
– Dutch company Groot Holland, well known for its production and delivery of high-quality halal and other meat products to every corner of the world, has entered into a partnership with the NXT GROUP to activate Omni-channels sales all over India. NXT TRADE India, in collaboration with the Dutch-Indo food distribution company Dev. Pro. Food India, will activate the Indian market and provide Pan-Indian distribution.
NXT has mapped the luncheon meat market in India at the end of 2020 and found that a limited number of brands were present in the Indian market despite a growing demand for packaged meat products (chicken and pork) – both for Muslims and non-Muslim communities.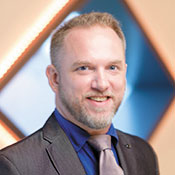 Victor Eveleens, Head of the NXT TRADE business unit (Technology & Performance Materials):

'We are very excited about our new partnership with Groot Holland. Groot is a fantastic brand, and as a large Dutch SME managed by its 4th generation owners, a perfect partner for the NXT Group. I see great potential for Groot in the Indian market through the omni-channel activation that NXT will establish.'
About Groot Holland
Groot Holland is a 3rd generation family business based in North Holland / West Friesland (Hoorn) and a major player in the production of packaged meat products. Groot Holland supplies a wide standard assortment of canned halal meat with a long shelf life, as well as exclusive private labels for retail businesses, importers, and exporters worldwide. Standard and customized products tailored to the different tastes, specific wishes, and requirements of the client/country concerned. Thanks to the state-of-the-art production methods and over 30 years of experience with halal production, Groot Holland can deliver anything related to meat: from its own recipes to customized cans.
About NXT Trade
The NXT Trade business unit is part of the Dutch NXT Group of Companies and specialized in offering market expansion (outsourcing) services for producers of industrial technologies, capital investment goods, performance materials, and food ingredients and wish to expand their business into Turkey, India, and Europe. NXT TRADE provides integrated and tailored services and direct access to sourcing locations and customers in various industries and segments.