Halfweg, The Netherlands, December 1, 2020
– NXT Business Unit NXT TRADE, the leading partner for European Technology & Performance Material companies seeking to grow their business in emerging markets, and the renowned internal conveying systems producer Jonge Poerink Conveyors (JPC) have announced an expansion of their existing partnership in India. As of January 2021 NXT TRADE will activate the Turkish market for JPC and will provide independent trade distribution and selling capability as well as commissioning and logistics support across a number of JPC's business sectors.
"We look forward to continuing and expanding our partnership with JPC in India and now also in Turkey. With our existing network and infrastructure in both markets, our goal is to ensure that together with JPC we continue to play a leading role in bringing high-end industrial technology solutions for the Food & e-Commerce sectors in Turkey and India, said Victor Eveleens, Head of the Technology & Performance Material business unit (NXT TRADE).
With a dedicated team on the JPC business and a unique trading and distribution network, NXT TRADE will drive excellence in sales and on site installation across all trade channels.
"NXT helps us in simplifying our international operations and time spent on distributor management. This allows us to focus on innovation and the production of superior quality conveyor systems", commented Arthur Oude Roelink, Managing Director of Jonge Poerink Conveyor Systems.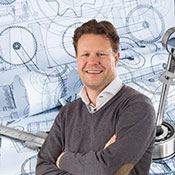 About Jonge Poerink Conveyors B.V.
Established in 1932, Jonge Poerink Conveyors has developed into a globally acknowledged specialist in reliable internal conveying systems. Their strength lies in developing, manufacturing, and supplying high quality spiral and curve conveyors. They apply these products in solutions with which they enable their clients to optimize their internal processes. As early as the seventies they were among the frontrunners in using plastics in their products. As such they can even rightfully claim to be the inventors of the plastic curve belt. This innovative drive has remained at the core of their company until today.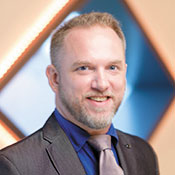 About NXT International Trade & Agency Services (NXT Trade)
NXT TRADE is a division of the Dutch based NXT Group of Companies and is a Market Expansion Services provider aimed at supporting European based Technology & Performance Material companies in opening emerging markets by creating and enabling their local presence and substance.
For further information, please contact:
NXT Group of Companies
Phone: +31-202373000
info@nxt-group.com