We are pleased to inform you that effective 3rd September 2018, our NXT Enterprise Services has been appointed as the liaison partner for the Dutch Dairy Cluster in India. In this role, NXT Enterprise will be acting as the lobbyist and strategic consultant partner.
During the trade mission of the Dutch Prime Minister Mr. Mark Rutte to India in May 2018, the Memorandum of Understanding was signed in the presence of the Minister of Agriculture, Nature and Food Quality and Deputy Prime Minister, Ms. Carola Schouten.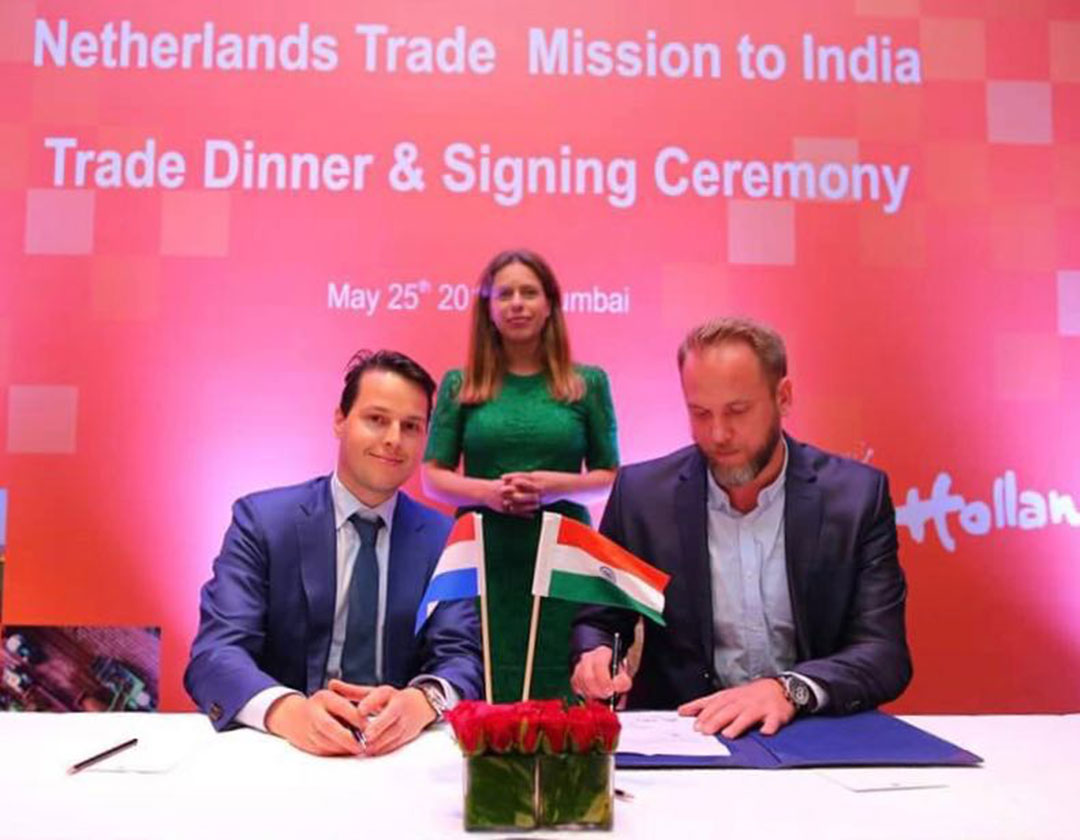 From left to right: Mr. Johannes Drees, manager Business Development animal nutrition at Royal de Heus, Mrs. Carola Schouten, Minister of Agriculture, Nature and Food Quality and Deputy Prime Minister, and Victor Eveleens, Director NXT Trade & Agency Services India.
India possesses enormous untapped potential in the dairy industry. The Dutch Dairy Cluster India (DDCI) is a strategic partnership between Dutch companies, knowledge institutions and the government and aims to forge long-term partnerships with Indian stakeholders to unlock these hitherto untapped capabilities. It is therefore a juxtaposition of Dutch dairy expertise and Indian knowledge.
DDCI is offering proven chain solutions: animal feed and health, genetics, herd management, machinery and professional training. These complete solutions stem from the ingrained inventiveness, pragmatism and above all the cooperative mind-set of Dutch dairy actors. Together with local players, the DDCI wishes to build a healthy, prosperous and sustainable Indian dairy industry.

Currently the DDCI consists of:
Royal de Heus: A leading supplier of nutritional products for animals in order to support the performance of their clients – the producers of meat, milk, eggs and fish. It is their objective to supply their clients with efficiency and technological progress by providing them with in-depth knowledge about animal nutrition and animal science.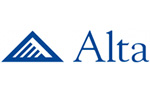 Alta: Customizes and implements genetic and reproductive programs to optimize their clients' herd's performance and improve their farm's profitability.

Trouw Nutrition: Global leader in innovative feed specialities, premixes and nutritional services for the animal nutrition industry and provides species-specific nutritional solutions consisting of feed concepts, products and nutritional know-how.

Lekkerkerker: Formerly known as Machinehandel Lekkerkerker. This company specializes in dairy processing and packaging machinery.

MS Schippers: With a portfolio of over 1000 products, MS Schippers' main objective is to serve livestock farmers. They are adept in continuously developing world class products and services which allow the farmers to "improve farming".

Hokofarm: Specializes in the development and sales of highly qualified mechanics, optics, animal identification and electronics & management systems for the international Agriculture and Nutrition businesses. The NXT Enterprise Services division was established in 2015 based on a joint-venture between Trade & Investment Center (2003) and NexusNovus (2008). NXT Enterprise caters to companies and public institutions, which aim to become active in new international markets and are in need of solid market data and advise to plan their international Market Expansion Strategies. Throughout the years NXT Enterprise positioned itself as a reliable, trustworthy and experienced party performing researches & studies, modelling and enterprise services, lobbyist and consultant services in emerging markets like India, Turkey,Colombia and Indonesia.
NXT Enterprise is delighted to perform the role of liaison partner in India and is convinced to play an important role in the positioning of the DDCI in both The Netherlands and India and all stakeholders involved.
For more information please contact: Rajkiran Marella Country Manager NXT Enterprise Services India T: +31 20 237 3025 / +91 99082 35601 E: r.marella@nxt-group.com
Bron: NXT Group of Companies