As per 13 May 2019 NXT Trade & Agency Services India Pvt. Ltd. (NXT TRADE India) will activate the sales and act as the trading partner in the Indian Market for the Dutch company Jonge Poerink Conveyors B.V.
As the representative office of Jonge Poerink Conveyors, NXT TRADE will focus on sales and marketing support by creating local awareness, developing, maintaining and managing the relationship with (potential) clients and important stakeholders, market development, and market entry. Aditionally NXT TRADE will carry out Export Management Company (EMC) services for Jonge Poerink Conveyors. These services include import, logistics and maintaining the ordering and invoicing processes.
NXT Trade's business development and export management team in India is experienced and successful in representing Dutch companies from different industries and thus enables them to smoothly run the operations for their clients in the Indian market. With NXT TRADE's knowledge and experience of the Indian market along with the relationships built throughout the years a successful introduction of Jonge Poerink conveying systems will be realized.
Jonge Poerink Conveyors B.V. delivers clever internal conveying systems to be used in specific industries, such as food processing, packaging, beverages, and even heavy duty. Jonge Poerink Conveyors delivers high-return solutions that fits clients needs.
Michael Westenberg, Chairman of the NXT TRADE Board: "The Indian market remains an interesting export market for Dutch companies in the Food Processing Sector. However, the sales success factor remains the ability to offer European products locally against competitive price levels in India. We are proud that we can add Jonge Poerink Conveyors B.V. (JPC) to our partner base in India and NXT-TRADE has been given the opportunity to create local market presence for JPC in India. We see a lot of market potential within the Indian OEM producer segment, who with JPC's innovative conveying & transport systems can offer premium processing equipment in the Indian and Asian market spaces. I am confident that our team will be successful in introducing, positioning and distributing JPC systems locally in India."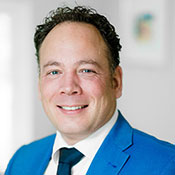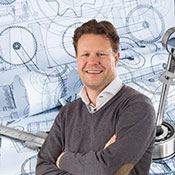 Arthur Oude Roelink / Managing Director Jonge Poerink Conveyors B.V: "The Indian market is an important market with a lot of potential for the conveying systems of Jonge Poerink Conveyors B.V. We already delivered our systems to India and this resulted in an increasing demand from the market. We are very pleased to partner with NXT TRADE in order to expand our business. With their knowledge, experience and local presence they can support us in further developing the Indian market."
About Jonge Poerink Conveyors B.V.
Established in 1932, Jonge Poerink Conveyors has developed into a globally acknowledged specialist in reliable internal conveying systems. Their strength lies in developing, manufacturing, and supplying high quality spiral and curve conveyors. They apply these products in solutions with which they enable their clients to optimize their internal processes. As early as the seventies they were among the frontrunners in using plastics in their products. As such they can even rightfully claim to be the inventors of the plastic curve belt. This innovative drive has remained at the core of their company until today.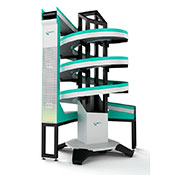 About NXT International Trade & Agency Services (NXT Trade)
NXT TRADE is a division of the Dutch based NXT Group of Companies and is a service provider aimed at supporting European based producers, retailers and brands in opening emerging markets by creating and enabling their local presence and substance. NXT TRADE is specialized in developing new markets, opening sales channels and managing supply chains for European based producers, retailers, e-commercial platforms and brands. NXT TRADE services their customers by responsibly managing their foreign trading operations and are committed to achieving a solid local presence and meeting the needs of each entrepreneur and company who trusts NXT TRADE in handling its international expansion.