As per 01 July, 2019 NXT International Trade & Agency Services (NXT TRADE) will commercially activate the Colombian Market for the Turkish company Fen Oyuncak ve Mutfak Eşyaları Paz. Tic. LTD. ŞTİ. (DEDE Toys).
As the representative office of DEDE Toys in Bogota (COL), NXT TRADE's aim will be to create a local commercial presence in the Colombian market, identify and capitalize opportunities, implement local branding and build structural sales (channel) relationships with (potential) clients and other important stakeholders.
Founded in 1962, DEDE Toys, started as a wholesale company and in subsequent years started to produce its own children toys. Today DEDE Toys is the leading Turkish toy manufacturer with own production facilities in Hadimköy and Çorlu. Except for using advanced technology and producing quality products, the most important thing for DEDE Toys is to produce safe toys.
Michael Westenberg, Chairman of the NXT TRADE Board: "Living for 12 years in Turkey gave me the ample opportunity to get acquainted with Turkish leading quality brands and products in all consumer goods segments. Whereas up till end 2017 NXT in Turkey was catering only to European companies aiming to enter the Turkish market, our focus shifted to Turkish companies in 2018. NXT Turkey signing up with the number 1. Turkish Toy Manufacturer DEDE to activate and supply the Colombian market is for NXT another milestone in supporting Turkish companies with their internationalization into new markets. DEDE Toys has been active in the Colombian market, but with our experienced local staff and their knowledge NXT will be able to strongly position DEDE locally and expand their business in a sustainable way."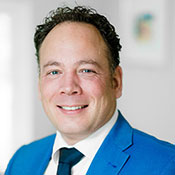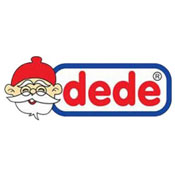 About DEDE Toys: Established in 1962, DEDE Toys started as a wholesale company and during the years started to produce their own toys. The company covers an area of 12.000 m2 in Istanbul Hadimköy and Çorlu where the expert staff carries out the production on its own. Their product portfolio consists of licensed toys, educational toys, girls game sets, beach products, trucks, including a wide variety of sport toys. All products are TUV and LGA qualified and are tested by Intertek and DEDE Toys makes sure everything they produce doesn't include any substance which is harmful for our health. Producing safe toys is their main priority.
About NXT International Trade & Agency Services (NXT Trade)
NXT TRADE is a division of the Dutch based NXT Group of Companies and is a service provider aimed at supporting European based producers, retailers and brands in opening emerging markets by creating and enabling their local presence and substance. NXT TRADE is specialized in developing new markets, opening sales channels and managing supply chains for European based producers, retailers, e-commercial platforms and brands. NXT TRADE services their customers by responsibly managing their foreign trading operations and are committed to achieving a solid local presence and meeting the needs of each entrepreneur and company who trusts NXT TRADE in handling its international expansion.