NXT GROUP, the leading Dutch Market Expansion Services provider has been appointed by the Dutch company Marmitek B.V. (part of the Vogel's Group) to market and distribute their products across Turkey. The partnership covers the activation of both offline and online sales channels and includes the company's A/V Connectivity product range and it's recently launched smart-home concept with their SMART-ME wifi products.
NXT TRADE, Turkey's leading partner for consumer goods companies and brands aiming to grow their business in Turkey, has been selected by MARMITEK to drive market share of it's A/V connectivity and Smart me product catagories.
NXT TRADE Turkey will provide sales and marketing as well as distribution and (e-fulfilment) logistics services for MARMITEK through its network of modern, traditional trade, e-commerce and e-tail channels in Turkey. The partnership will increase the availaibility and visibility of MARMITEK throughout retail outlets in Turkey.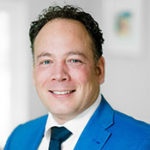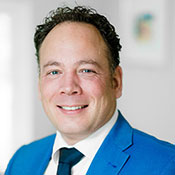 Michael Westenberg, Founder of the NXT GROUP: "We are happy to partner with Marmitek and develop this tailor-made partnership. In Turkey we see a solid market potential in the online and offline retail channels for MARMITEK. Our team in Turkey is experienced in activating retail channels for a broad range of products and I am condident that our team will be successful in introducing, positioning and distributing MARMITEK locally in Turkey. We look forward in building a strong and successful partnership with MARMITEK which will support the growth of both our companies."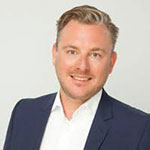 Jindra Westland / Managing Director Marmitek B.V: "My previous experiences with NXT were always very positive. Teaming up with them for our re-newed focus on the Turkish market was an easy choise. We see great potential for both our AV portfolio as for our smarthome concept, but only if we do it the right way. The NXT way. We have a clear international growth ambition and the Turkish retail market will definitely contribute to achieving this."
About Marmitek B.V.
The Dutch company Marmitek, has been manufacturing consumer solutions since 1997, making image and sound available and enabling users to operate equipment anywhere in
and around the home. In 2017 Marmitek was acquired by Vogel's to position itself more explicitly as a specialist in product-based solutions to improve people's experience of sound and vision- at home and in the professional market segments.
About NXT International Trade & Agency Services (NXT TRADE)
NXT TRADE is a division of the Dutch based NXT Group of Companies and is a market expansion services provider aimed at supporting European based producers, retailers and brands in opening emerging markets by creating and enabling their local presence and substance. NXT TRADE is specialized in developing new markets, opening sales channels and managing supply chains. NXT TRADE services their customers by responsibly managing their foreign trading operations and are committed to achieving a solid local presence and meeting the needs of each entrepreneur and company who trusts NXT TRADE in handling its international market expansion.